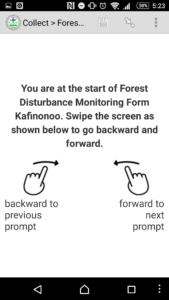 Mobile Survey App – Das neueste aus unserem Labor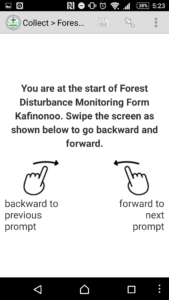 Die Mobile Survey App bietet sehr flexible Möglichkeiten innerhalb eines Projekts unterschiedlichste Daten und Formate auf einem Android Smart Phone effizient zu sammeln und zu verwalten. Hierzu gehören Texte, Zahlen, Geodaten, Fotos, Videos, Audiodateien oder Barcodes.
Die Vorlagen der Datenblätter können im .xls Format selbst erstellt werden. Sie können dem Projekt entsprechend selbst gestaltet und angepaßt werden. Es können auch größere Mengen an Daten gesichert werden. Durch Verwendung von drop and drag Designfeatures können die Vorlagen bedienerfreundlich gestaltet werden.
Die finalisierten Daten können vom Telefon aus in real time auf Server transferiert werden. Dieser Prozeß läßt sich auch automatisieren. Somit kann man von aller Orten auf die gewonnenen Informationen umgehend zugreifen. Anders herum können neue Vorlagen vom Server zur Mobile Survey App transferiert werden.
Mobile Survey App – Der Überblick
Android Phone,  mit oder ohne Internetverbindung

Verschiedensten Datenformate in einem Datenblatt vereint zu akkumulieren. Anschließender Transfer zur Speicherung oder Weiterverarbeitung.

Texte | Zahlen |Geodaten | Barcodes | Audio (mp3, wav) | Fotos (jpg, jpeg, gif, png) | Videos (3pg, mp4)

Datenblätter auf .xls basierend. Sie können projektorientiert selbst designed und angepasst werden.
Mobile Survey App

– Die Vorteile
Mobile Lösung.

Bei Geoprojekten kein Datenchaos mehr vor Ort.

Bedienerfreundlich per drag and drop.

Kein Papier mehr.

Real time Datentransfer.

Besseres Monitoring.

Besseres Controlling.
Bringen Sie Ihr Projekt auf den Stand der Zeit.
Haben Sie Fragen? Rufen Sie uns an!
Customer Support: +49-30-20679115, E-Mail: info@uizentrum.de