Umwelt und Informationstechnologie Zentrum, UIZ GmbH
Environment and Information Technology Center – UIZ
The world is evolving with each passing day and it is evident with the environmental issues that are becoming more prominent. Environment and information technologies are becoming major issues which are beginning to require maximum attention. UIZ is a company which has been registered under the German Company Registration Act. The foundation of the company is inspired by the idea of the European marketplace penetration, where as a starting point Germany, Berlin (2014) has been chosen. The versatility of our company has enabled us to develop a multifaceted expertise that has broadened our experience to match the demands of today.

UIZ is a technology company with an international focus, approach, and support, with the highest level of highly creative, strategic planning, and high-quality services available, developed as a cross-section of environmental science and technology. We propose to provide high quality IT and environmental technology solutions for small businesses and large corporations, flexible for any-size projects, BPO service with full-service along with support to clients on a per-project and recurring basis. Proposed services include:
1. Geoinformatics Services and Solutions (Remote Sensing, GIS ,and more)

2. Hydrogeological Services

3. Environmental Services (Water Management and other natural resource directing )

4. Web Development Services

5. Business Processes Outsourcing

6. Academic Research and Consultancy

7. Software Development (Mobile Application for Survey Conducting)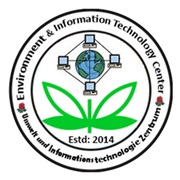 "Implementing & bringing to society"
This maxim which we nurture means that we are a research-oriented company with the research teams in all of the operating fields, where we have experts specialized for inventing the service and project needed for the time that we live in. The present expressed many needs in order to preserve the nature and natural human habitat, the Earth. Besides, running a business in this circumstances is not an easy job, that is why our clients seek for new and sustainable business solutions. We are here to help in many ways: BPO service delivery, consulting service, promotions, assistance in sustainable business solution implementations, as well as in the strict enforcement of environmental regulations, locally and globally.

All of this facts are speaking for us and create the definition of UIZ: A flexible company operating on all levels, local and international, focused on providing service aligned with the sustainability approach, where the complete services are framed with the technology.
For more information about our services and company, please