WebGIS is a geographic information system that displays data related to their position on Earth's surface and compares multiple locations to point out distances, relations and patterns.
Locations can be expressed in geographical coordinates, addresses or zip code and many information can be carried out with webGIS functions:
Population,
Infrastructures,
landscapes,
by comparing this information, data relations can be inferred, such as the level of pollution of a certain area or the risky water supplies locations.
One of the most common usages of GIS is the comparison between natural features and human activity. In this way, it is possible for example to understand if homes or infrastructures are close to areas prone to flooding.
It is also possible to create a time-lapse to show how human activity has increased during the years.
GIS maps can focalize in specific regions such as single cities or regions and here more information can be analyzed in a more detailed way. Data about the number and density of population can be shown pointing out information about the structure:
Specific area rich or poor?
How many infrastructures?
Are people educated?
How many doctors are there in the neighborhood in comparison with the area population?
WebGIS technology can also be used in research, for example, to monitor the exchanges of ice covering in polar regions or the movement of heat energy and moisture around the globe. GIS can also provide three dimensional (3D) images. WebGIS has the great advantage that maps can be connected to large online databases that are easier to update than paper maps and can contain larger amounts of data.
WebGIS has many practical implementations, such as in marketing, research and investigation. It is used in business to make marketing surveys to understand where to set business and for monitoring how the business is doing. It can be used in research to map the drinking water or the migration of animals. Most of the cities usually affected by hurricanes or earthquakes use WebGIS to set emergency plans and analyze which parts are more exposed to the risk.
For recap, WebGIS is most used for:
Mapping: provides visual interpretation of data. Since GIS mapping technology allows you to turn data layers on and off, it can be used either to focus on specific data elements or to view new combinations of elements. Regardless of the approach, the goal is to identify patterns that can inform business decisions.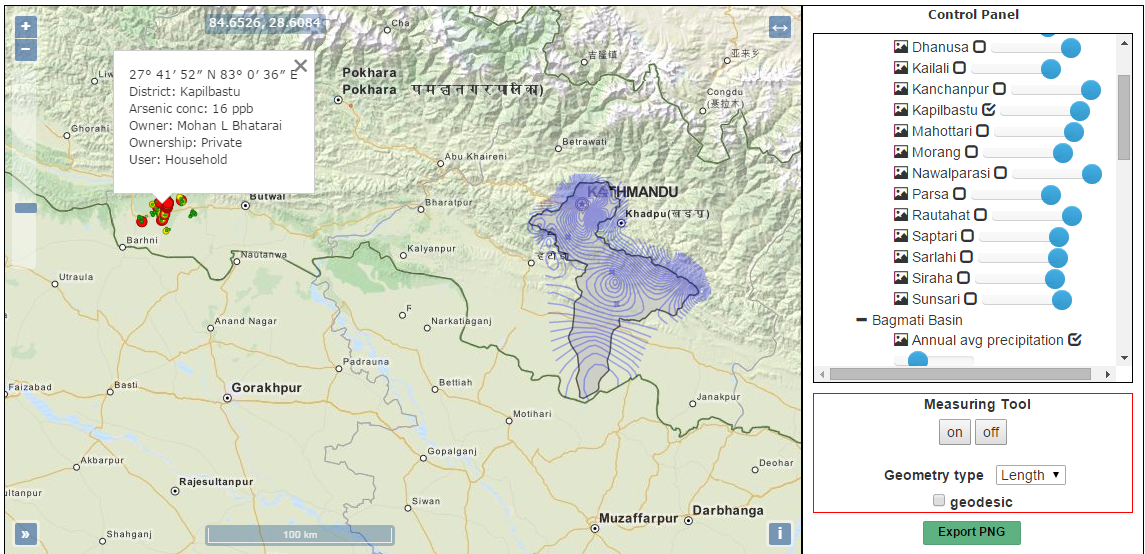 Marketing:companies can include gis in their complex networks for design, optimization, planning. WebGIS collects the huge amount of data available for companies and selects the most important for your business and in the end, shows them on the map.
WebGIS can give you information about spatial structures, infrastructures and kind of population. These factors may give you the chance of setting your business in a particular strategic area.
Accident analysis: WebGIS can help to identify accident locations and plan and optimize the assistance.
Urban planning: It can monitor human action and find new sites for development. Geographical Information System (GIS) identifies its use in urban planning as an analytical and modelling tool. It can be practised to a different array of errors and problems. This covers addressing errors linked to database structures, simple and complex analytical models alike. Geographical Information System (GIS) is also helpful in supervising an area or conducting a usefulness study of a location for a specific reason e.g. double check the suitability of a location for the construction of a bridge or dam. However, locations where modification of a design or alternate plans are required, the use of GIS are supplemented with more specialized equipment to get better results.
Transportation: It can be used for traffic monitoring and optimize the transportation both in the streets and in navigation. Metro operations are the third biggest public transportation system in the USA. Metro's Service Performance Analysis Division is answerable for guaranteeing the maximum level of safety for its bus operator and the general public. Through the analysis of bus accident history, Metro is able to spot necessary safety issues and regulate areas where precautions can be taken to reduce the number of incidents. They used ArcGIS to geocode accidents and create maps for each of the eleven bus-operating divisional areas. The maps were then spread out through the Metro Intranet. But this was a manual process.
Agriculture applications: It investigates farming techniques and analyzes soil moisture.
Other uses of WebGIS are banking, geology, taxation, surveying, pest control, irrigation. The great advantage of WebGIS compared to traditional GIS is that the data need no longer be processed for individual questions, they are now ready transformed into interactive maps consisting in different layers, so they can answer dynamically to any different question. WebGIS is easier to use than Desktop GIS. Data is available all over the world and anyone can access geographical information. WebGIS provides multi-operability, so multiple users can work simultaneously at the same platform. WebGIS has a simple and intuitive design that lets anyone use it. It is also free and open source.
---
Environmental Geography : to inspect the jolt people have on the environment.
Physical Geography: to examine the elements of atmosphere, biosphere and geosphere.
Emergency Management Information System: to provide real time data information to emergency service providers about the geographical layout.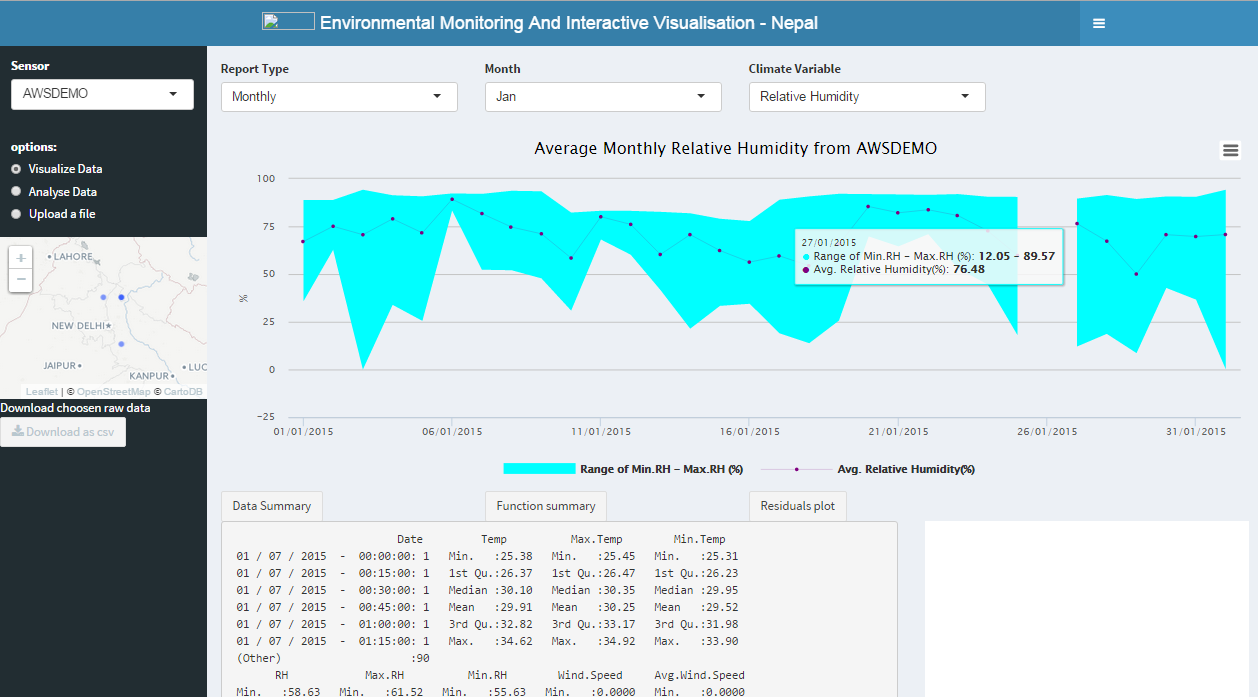 Market penetration analysis: Geomarketing and GIS give you the answer fundamental questions about your customer base and sales potential. Each existing and potential customer is connected with Pack of spatial data - a real address. That is why geo-references are an important fundamental in analyses. Geomarketing grants you to analyze and visualize data on the interactive map in a better way. You will be able to draw sensible, stable conclusions.
Economic Geography: to educate economic functions across the earth.
Transportation Geography: to identify the spatial communications of population or things.
Locate Destination troops at a Glance: Spot troop analysis with the help of geomarketing reveals territorial and local potential. A WebGIS software provides you on the map how good your target troop is represented in which locations.
Locate Destination troops at a Glance: Spot troop analysis with the help of geomarketing reveals territorial and local potential. A WebGIS software provides you on the map how good your target troop is represented in which locations.
When to use GIS-Based Target Troop Analysis:
You have to make area decisions, no matter which firm you are in.
You want to amend your selection management.
You want to advance manage your territorial advertising and marketing precautions.
You need to spot troop potential for your sales location planning.